Welcome to Santos Demolition
Jan 12, 2023
Home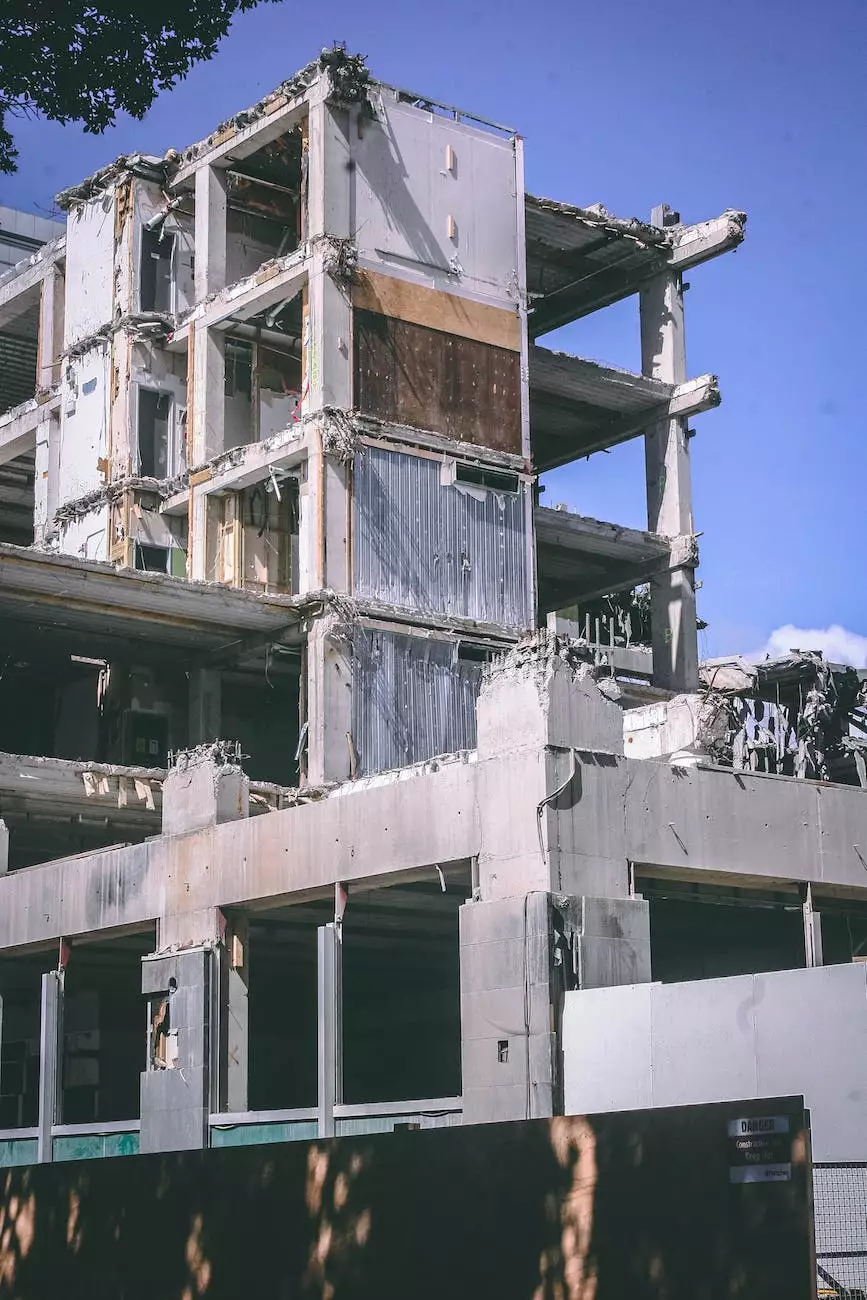 Santos Demolition is a reputable and professional demolition company based in Boston. With years of experience in the industry, we take pride in offering outstanding demolition services to our valued customers. Whether you have a residential, commercial, or industrial property that needs to be demolished, we have the expertise, knowledge, and equipment to handle the job efficiently and safely.
Residential Demolition Services
When it comes to residential demolition, Santos Demolition is the leading expert in Boston. Our team of skilled professionals understands the unique challenges and requirements of demolishing residential properties. Whether you need to tear down an old house, remove a garage, or clear a site for a new construction project, we are here to help. From small structures to large houses, we have the experience and resources to handle any residential demolition project.
We prioritize safety and adhere to strict industry standards in every residential demolition job we undertake. Our team takes utmost care to ensure minimal disruption to the surrounding area, and we implement rigorous safety measures to protect our workers, clients, and the environment.
Commercial and Industrial Demolition Solutions
Santos Demolition is not just limited to residential demolition. We also specialize in commercial and industrial demolition services. We understand the complexities involved in demolishing large-scale structures such as office buildings, warehouses, factories, and other industrial facilities. Our skilled team utilizes advanced equipment and techniques to carry out precise demolitions while minimizing the impact on the surrounding structures.
With our expertise in commercial and industrial demolition, we can handle projects of any size and complexity. Whether you need to demolish a single building or an entire complex, Santos Demolition is the trusted choice in Boston.
Safe and Efficient Demolition Process
At Santos Demolition, we prioritize safety and efficiency in every demolition project we undertake. Our team consists of highly trained professionals who follow strict safety protocols to ensure all demolition activities are carried out securely. We have extensive experience in handling hazardous materials, such as asbestos and lead, and strictly adhere to all regulations regarding their removal and disposal.
We understand the importance of completing projects within designated timelines. With our efficient demolition process, we aim to minimize disruptions and keep the project on track. Our team is equipped with state-of-the-art machinery and tools to carry out demolitions with precision and speed.
Why Choose Santos Demolition
There are several reasons why Santos Demolition is the preferred choice for all your demolition needs:
Experience: With years of experience in the industry, we have the expertise to handle any demolition project, big or small.
Professional Team: Our team comprises skilled professionals who are dedicated to providing top-notch demolition services.
Quality Demolition: We pride ourselves on delivering high-quality demolition services that exceed customer expectations.
Safe Practices: Safety is our top priority, and we strictly adhere to all safety regulations and protocols during the demolition process.
Efficiency: Our efficient demolition process ensures that your project is completed on time, with minimal disruptions.
Customer Satisfaction: We believe in building long-term relationships with our clients and strive to achieve complete customer satisfaction.
Contact Santos Demolition Today
When it comes to professional and reliable demolition services in Boston, Santos Demolition is the name you can trust. We have a proven track record of successfully completing a wide range of demolition projects, and we go above and beyond to provide exceptional customer service.
If you have a demolition project, whether it's for a residential, commercial, or industrial property, don't hesitate to contact us. Our friendly team is ready to discuss your requirements and provide you with a customized demolition solution that meets your needs and budget.
Call Santos Demolition today or visit our website to learn more about our services and request a free quote. Experience the difference of working with a leading demolition company that prioritizes customer satisfaction, safety, and efficiency.