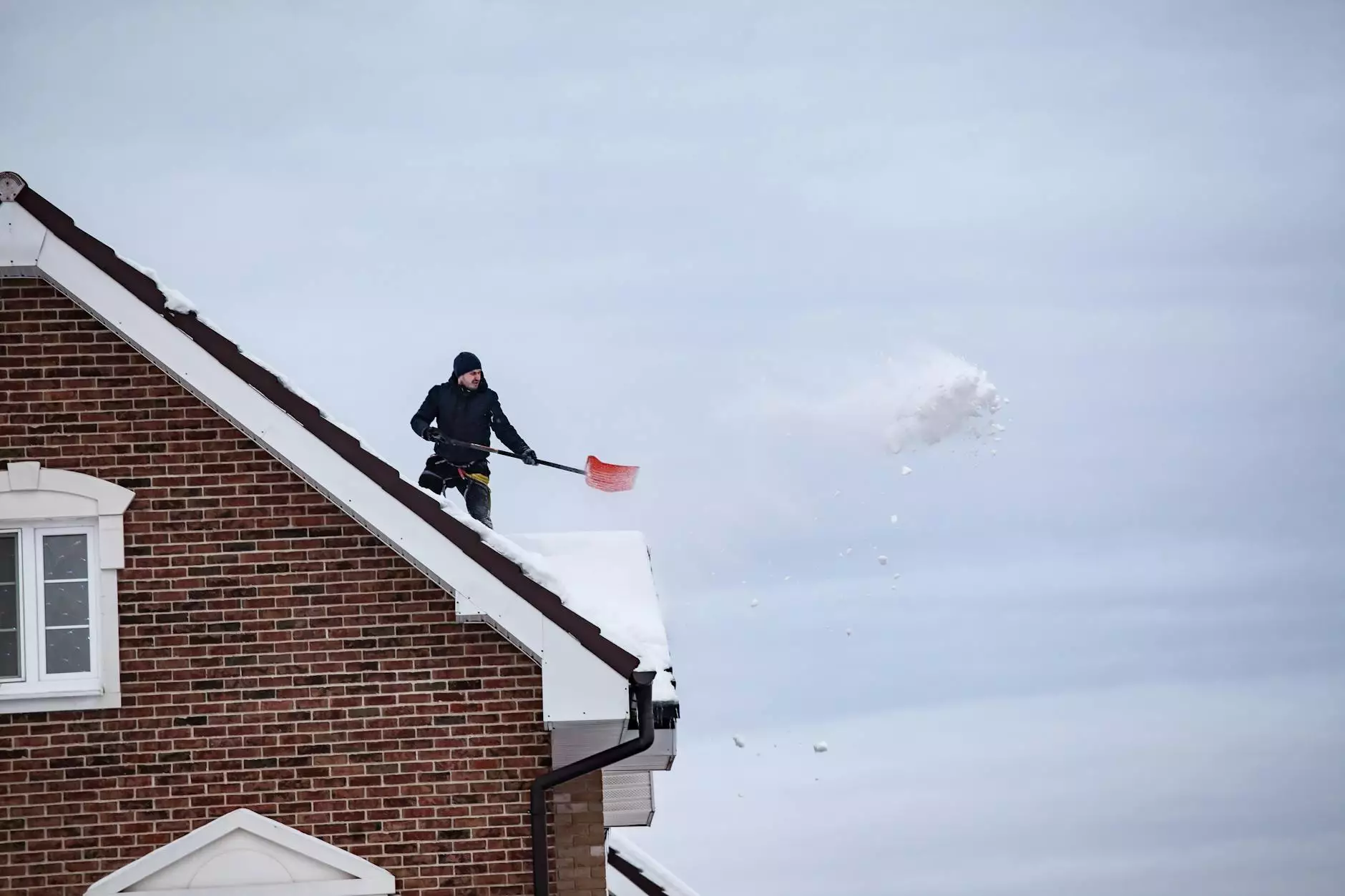 Protect Your Roof from Snow and Ice Damages
When winter strikes in Boston, MA, heavy snowfall can pose a serious threat to your roof's structural integrity. Accumulated snow and ice can lead to roof leaks, water damage, and potential collapse. At Santos Demolition, we understand the importance of proactive maintenance and offer top-notch roof snow removal services to safeguard your property.
Why Choose Santos Demolition for Roof Snow Removal?
As a leading provider of business and consumer services in Boston, MA, Santos Demolition has built a reputation for excellence in snow shoveling and removal. Our team of highly skilled professionals brings extensive experience and the right tools to ensure safe and efficient snow removal without causing any damage to your roof.
Comprehensive Snow Removal Process
Our roof snow removal process is rooted in precision and safety. We meticulously assess the snow load on your roof, determining the most effective strategy for removal. Our team utilizes specialized equipment and industry-approved techniques to clear the snow without compromising the structural integrity of your roof.
Safety First Approach
At Santos Demolition, safety is our top priority. We follow strict safety protocols throughout the snow removal process to minimize risks to both our team and your property. Our crew members are trained in safe work practices and wear appropriate protective gear to ensure a secure working environment.
Timely and Efficient Service
We understand the urgency of snow removal, especially when it comes to protecting your roof. With Santos Demolition, you can count on prompt and efficient service. Our team works diligently to remove snow in a timely manner, preventing any potential damage from excessive weight or ice dams.
Competitive Pricing with No Hidden Costs
Our snow removal services are competitively priced, ensuring you receive exceptional value for your investment. We provide transparent quotes with no hidden costs, allowing you to budget effectively.
The Impact of Professional Snow Removal
Engaging professional roof snow removal services offers several benefits:
Prevent Roof Leaks: Removing accumulated snow and ice helps prevent water from seeping into your roof and causing leaks.
Protect Roof Structure: Heavy snow load can stress your roof structure, leading to potential collapse. Professional snow removal ensures the safety and longevity of your roof.
Avoid Ice Dam Formation: By efficiently removing snow and addressing ice dams, you can prevent further damage to your roof and potential hazards.
Promote Energy Efficiency: Snow-covered roofs reduce energy efficiency. Professional snow removal helps restore proper insulation and ventilation, saving on heating costs.
Choose Santos Demolition for Superior Roof Snow Removal in Boston, MA
Don't leave your roof vulnerable to the perils of heavy snowfall. Trust the experts at Santos Demolition to provide reliable and risk-free roof snow removal services in Boston, MA. With our dedication to quality and customer satisfaction, you can have peace of mind knowing your property is in safe hands. Contact us today to schedule an appointment!